There is a fundamental difference between seeing an opportunity… and seizing it.
I know this because over the course of my career, I've worked with entrepreneurs and executives to position their companies for growth … and get the results they envision.
I cut my teeth as a strategy consultant for high-tech companies and then went on to work in business development, product marketing, and sales for two startups (one successful, one not).
Through that experience, I worked with leaders on key strategic questions like:
Where should we direct our time, talent, money and focus for the greatest return?
Which markets are the ripest for explosive growth…  and how do we get there? 
How do we link our strategy to effective action so it actually generates sales and profits?
These were the questions that trained me to work with leaders committed to going after opportunity, full on.
… And then, I became an Entrepreneur and CEO myself.
In 2003, I saw the opportunity to start my own business.
I had a ton of solid business experience. A lot of subject matter expertise. So I took the leap and hung out my shingle as business strategy consultant.
Now, truth be told, I saw the opportunity… and I believed in that opportunity.
But what I didn't know was how to seize that opportunity.
Instead, I just took the leap and went for it.
Initially, I landed a few clients.  But I was operating under the near-fatal illusion that credentials and expertise were enough to win me all the clients I'd need. And after about nine months of living under this illusion, and watching my family's savings account dwindle, something happened that turned the tide.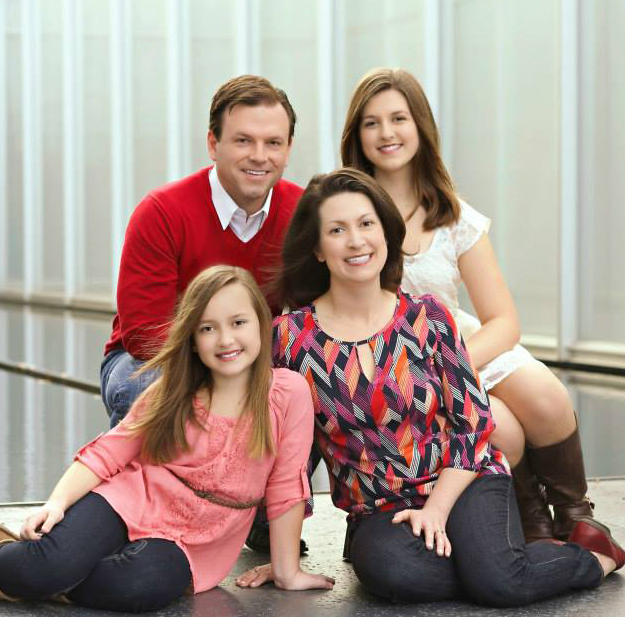 One night after dinner, our daughters — three years old and eighteen months – were asleep.
My wife and I were sitting on the couch.
I saw this look on her face, and asked what was wrong.
She said, in effect, "I can't tell if you're going to succeed or not. And I'm scared."
The message I received – loud and clear – was that I was failing. And that she was going to do whatever she needed to do to take care of her girls. With or without me.
This was my wake up call.
Will you go for it… or not?
And in that moment, I realized that the fantasy of opportunity was over.
Here's the thing I've learned about opportunities. At first, they can be really sexy, exciting and seductive.
But at a certain point, the honeymoon ends and you've got to get real. Fish or cut bait, as they say.
(When you decide that you're going to fish… then get really good equipment, bait… and learn how to do it well).
So that night… my wife went to bed. And I got real.
I started asking questions of myself that I now routinely ask of my clients:
Are you committed to making it happen… or not?
And once you're committed… are you willing to do what it takes?
What is it really going to take?
Because with every opportunity, there will be obstacles that test your commitment and the effectiveness of your actions.
I ultimately realized that I had a choice…
"Am I going to seize this opportunity, or quit?"
In a single moment, my desire to make my business work became bigger than my desire to stay in my comfort zone, doing what I already knew how to do.
For the first time, I saw two things clearly.   One, I had what I now call a "skill gap." (For me, I needed to learn how to sell myself). And two, I needed to start thinking from the perspective that what I wanted to create already existed, and then reverse engineer my decisions and behavior from that place. I now call this a "mindset shift."
As a result, I started taking actions that were aligned with my goals. And I made significant investments in myself to develop my skills and grow as a person. I decided to stop going it alone and got help from world-class business coaches.
Ten years later, I have a thriving business. From my early days as a business strategist, I came to recognize the impact of working on the ultimate root cause of company success – the effectiveness of the CEO or entrepreneur. When this person has a breakthrough, it not only impacts their life in a positive way… but it impacts the lives of thousands of other people.
So now, I work with entrepreneur and CEOs who see extraordinary opportunities before them… and who recognize they must make a quantum leap to learn new skills, new ways of thinking, and new behaviors to lead their companies to the next level.
Because even if you see opportunities, they don't fall neatly in your lap. You've got to go after them. And to do that effectively, you (and the people you lead) must develop new skillsets and an expanded mindset.
This dynamic leap in skillset and mindset is the fundamental technology of seizing opportunity. And once you understand (and accept) how it really works, it gets fun. You get comfortable being uncomfortable.  And any opportunity you see can be yours for the taking.
About Aligned Action

In 2003, Ron Wilder founded Aligned Action, a strategy-focused executive coaching and advisory firm. Ron Wilder serves as a strategic advisor, coach, and teacher to business leaders worldwide. Ron works with CEOs, business owners, executives, and entrepreneurs – in companies ranging in size from one-person start-ups to Fortune 500 corporations.
Education

M.S. Engineering-Economic Systems, Stanford University
Bobby Jones Scholar, The University of St. Andrews, Scotland.
B.S. Physics, Emory University
Professional Certifications
Certificate in Business Coaching, Duke University
Director Professionalism, National Association of Corporate Directors
The One Page Planning & Performance System Certified Consultant
StandOut Certified Coach
Tilt360 Leadership Predictor Certified Practitioner
Experience

Ron's career began in Silicon Valley, where he worked with R.B. Webber & Company, a boutique strategy consultancy and venture capital firm. He held sales, marketing, and corporate development roles for two venture-backed start-ups (eGroups and Vivecon) and worked in business development for Yahoo! Ron served in the U.S. Naval Reserve and deployed to the Persian Gulf during Operation Desert Storm, working on the flight deck of the USS Theodore Roosevelt.
Fun Stuff
Ron is an active practitioner and student of the martial arts. After earning a black belt in Ki Bon Sool, he is now currently focused on learning Gracie Jiu-Jitsu. He lives outside of Raleigh, North Carolina with his wife and two daughters.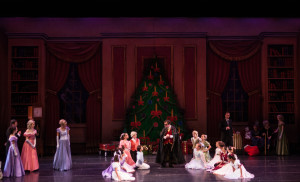 One of my favorite experiences is recent years is playing the role of Drosselmeyer in Carolina Youth Ballet's production of The Nutcracker. Initially I wanted to do it to hang out with one of my daughters who performs in the ballet, but it turned out to be a great experience for me — being on the big stage at Duke Energy Center in Raleigh, NC — and, of course, the pyrotechnics!